I'm very excited this week. I love introducing new types of writing. Teaching writing to young kids actually makes me giddy. I know, total nerd. In my classroom, I usually introduce list writing by reading a couple of my favorite books about lists, Oliver's Must Do List and Wallace's List.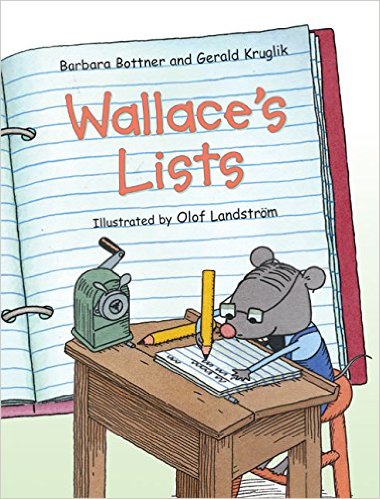 We talk about different reasons we might need to make lists and then I give kids lots of options for the types of lists they would like to write. I keep my list papers organized by making a cut little bin with pens, list note pads, and my printed lists. I make holders for the printed lists out of cardstock. I can't take credit for this activity. The book suggestions came from Playful Learning and the list paper ideas came from Nellie Edge.
When I'm in my classroom, list writing does not take the place of Writer's Workshop. It's a small piece that we try to integrate into learning. I did the same thing with my kids, at home, when they were younger. We simply had list papers available and when the opportunity came up, they knew where to grab the perfect paper. Center time (purposeful play time) and Morning Work times are perfect opportunities to write lists in the classroom. The kids LOVE writing lists of their friends' names. We keep a name chart with pictures in the classroom, so kids can grab a name off of the chart and copy it onto their list.
I made a YouTube video to introduce the idea of list writing to my kids. Ok, you guys, I have to tell you that I haven't laughed this hard in MONTHS. My husband was running the camera and I had about 5 seconds left as I was wrapping up and… all of a sudden he sneezes, while standing right next to the microphone. As soon as I finished up recording and he turned he off, we both busted up laughing. I needed a good laugh during this pandemic craziness. So, please check out the YouTube Video on List Writing and listen for Mr. Ross to sneeze in the last 5 seconds of the video.
Happy writing!