I hit the local pumpkin stand on the way home from work the other day, and I picked up a variety of gourds and pumpkins for the classroom.  We've been looking at books and exploring the different varieties.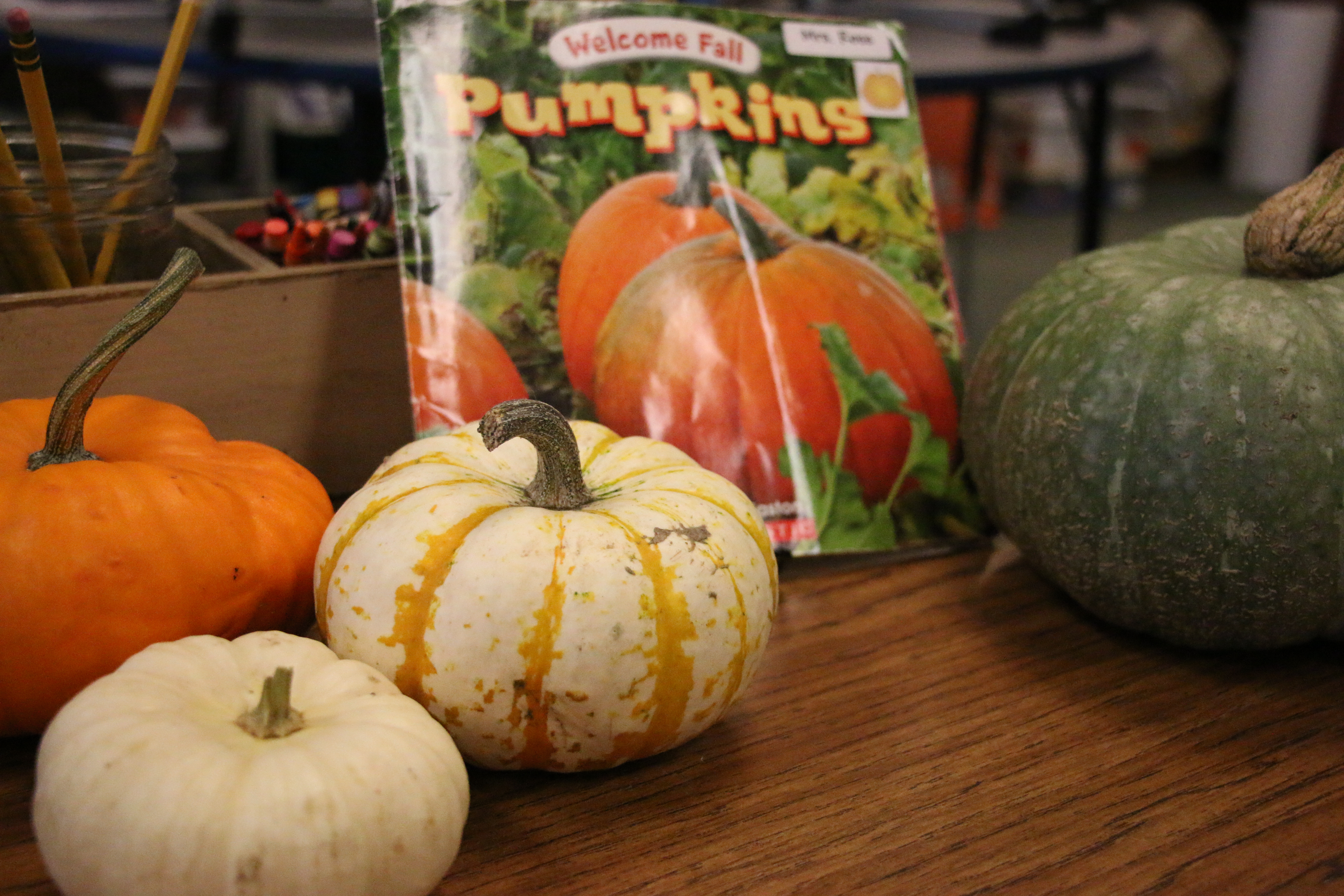 There is a great pumpkin painting lesson on Deep Space Sparkle that I absolutely love.  This year, I had a parent pull kids out to the hallway to paint their pumpkins.  I've always wanted to use this space as an Atelier, and this year it has already been used quite a bit for art.  I wish the space was bigger, but we work with what we have.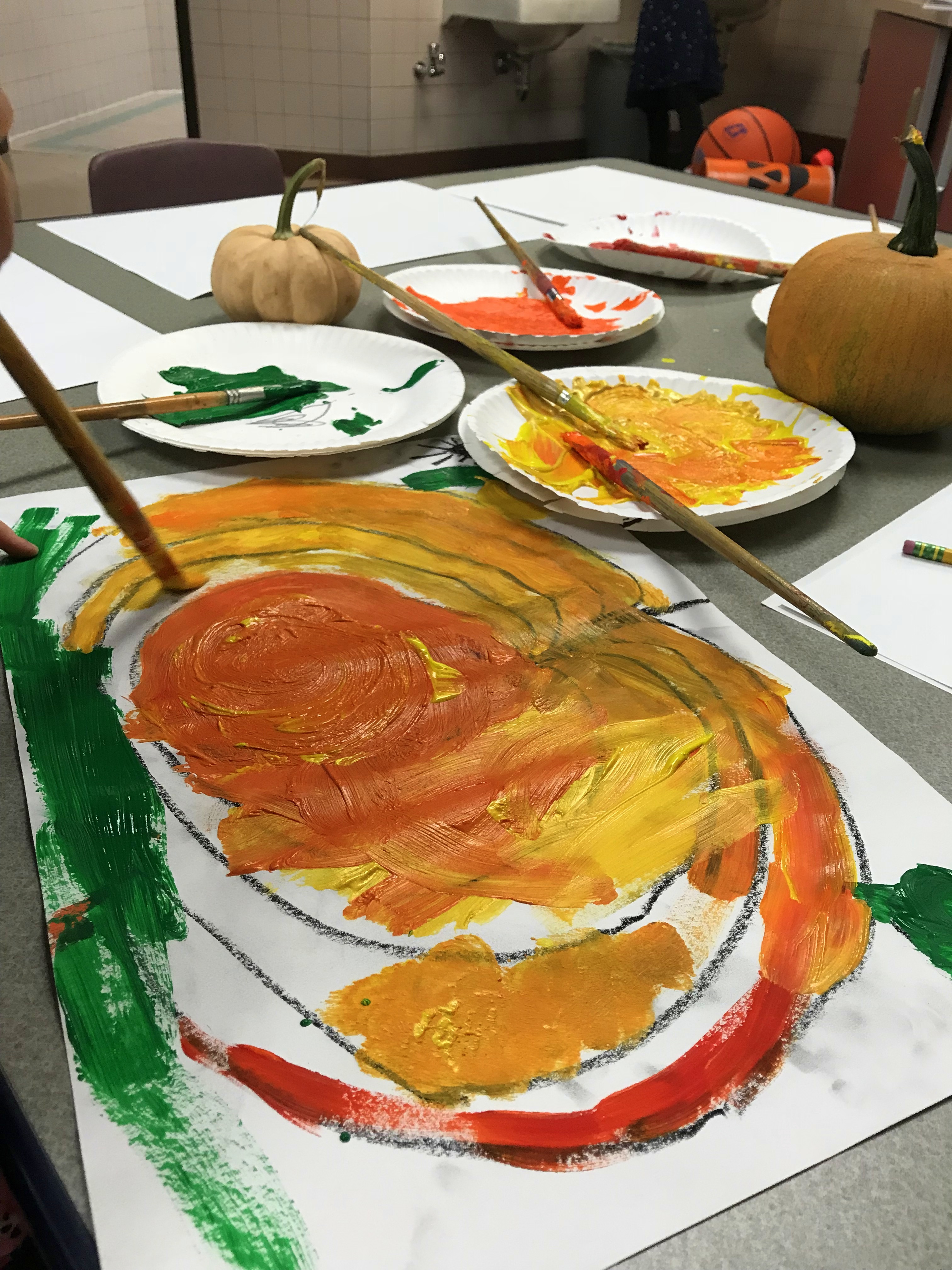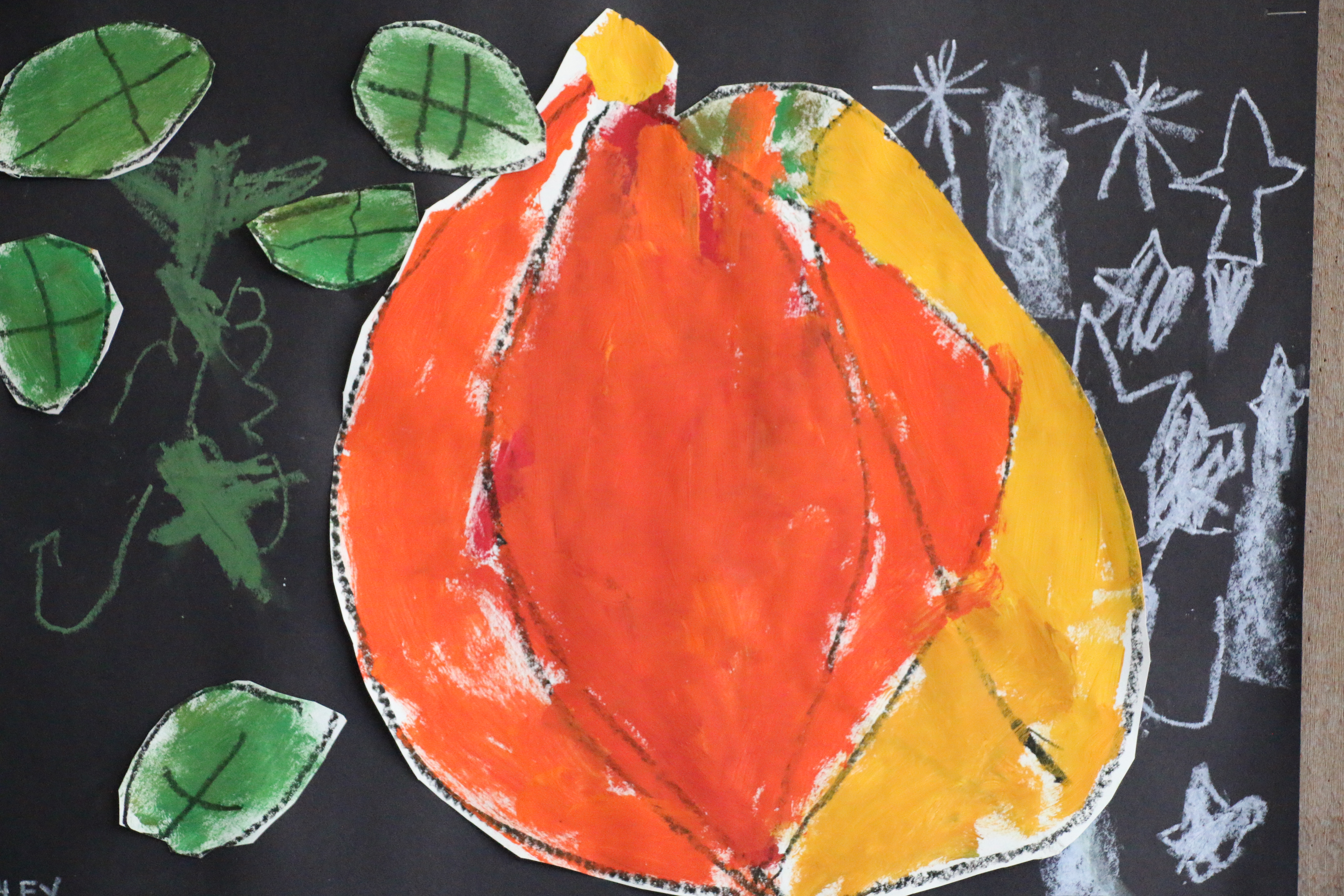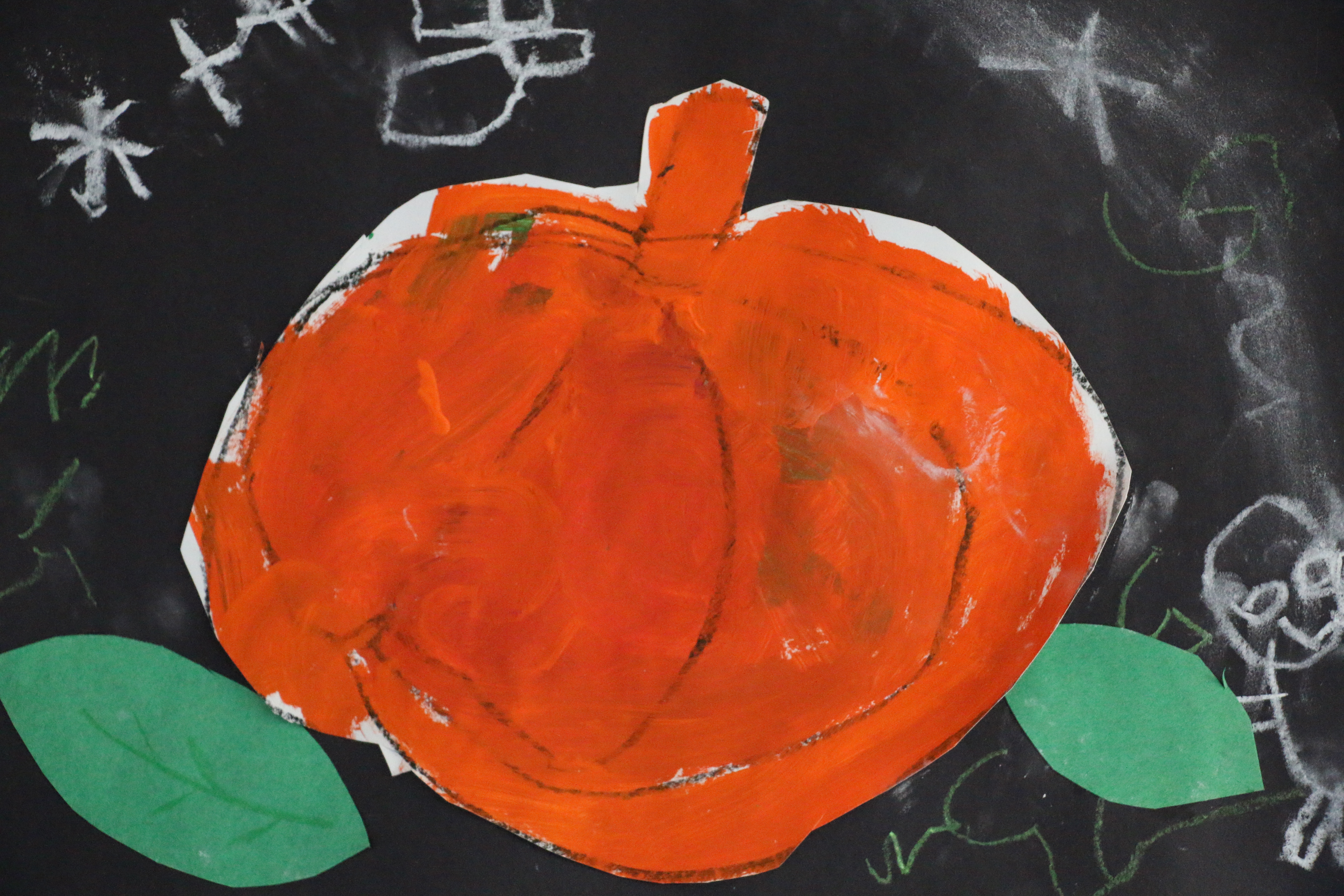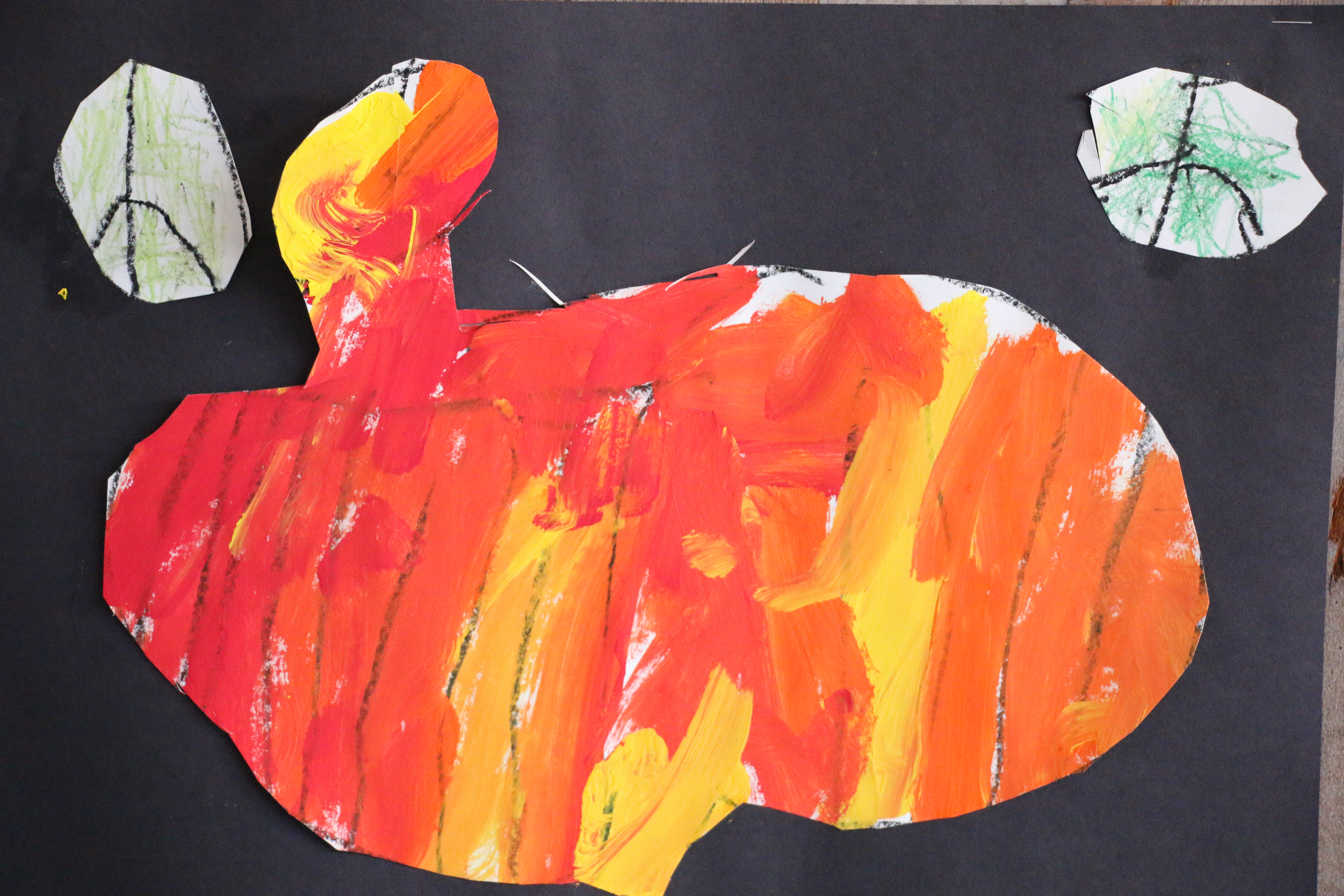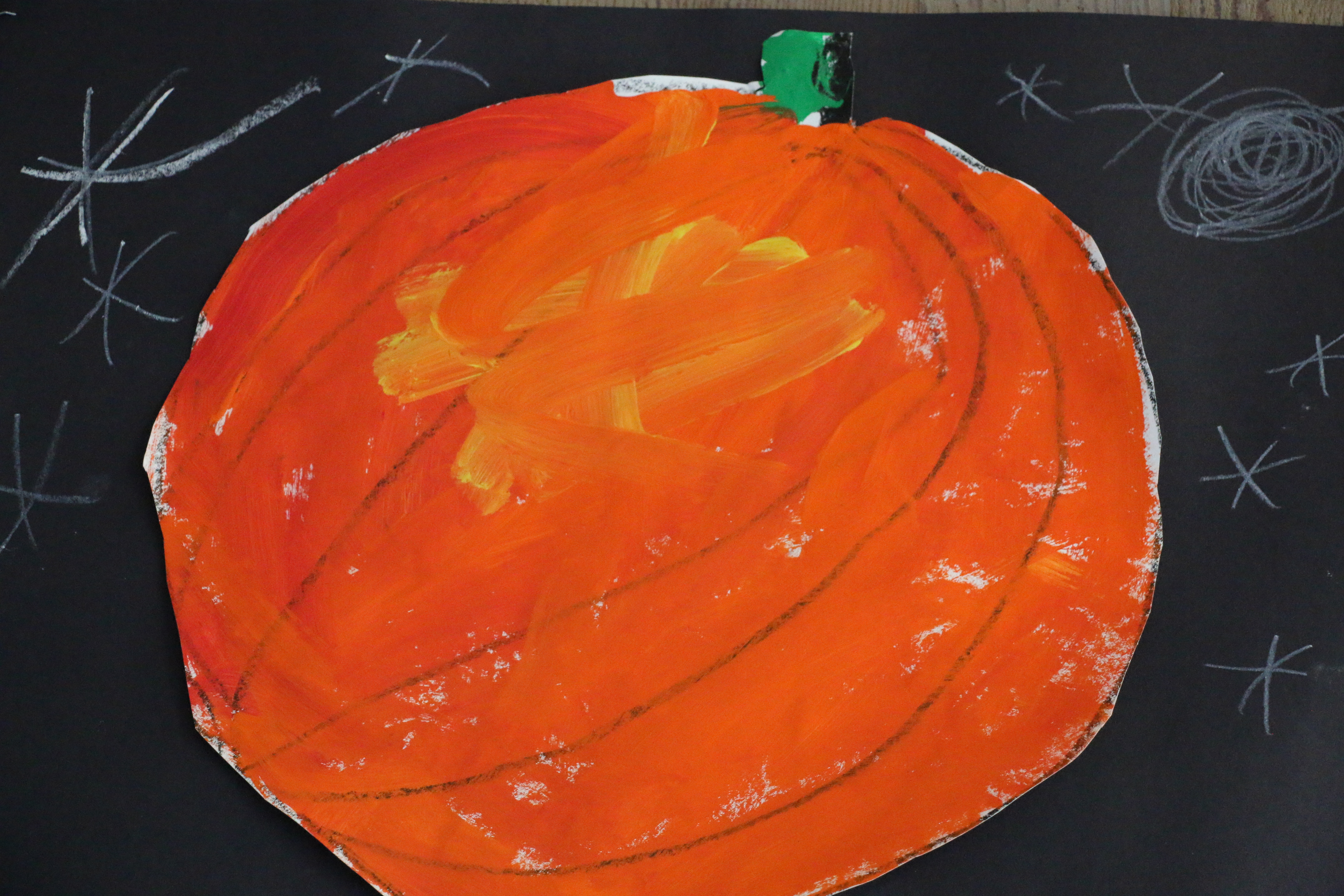 I love the way every pumpkin turns out to be so unique but so perfect.  We have two more classes of pumpkins to add, but here's the work in progress.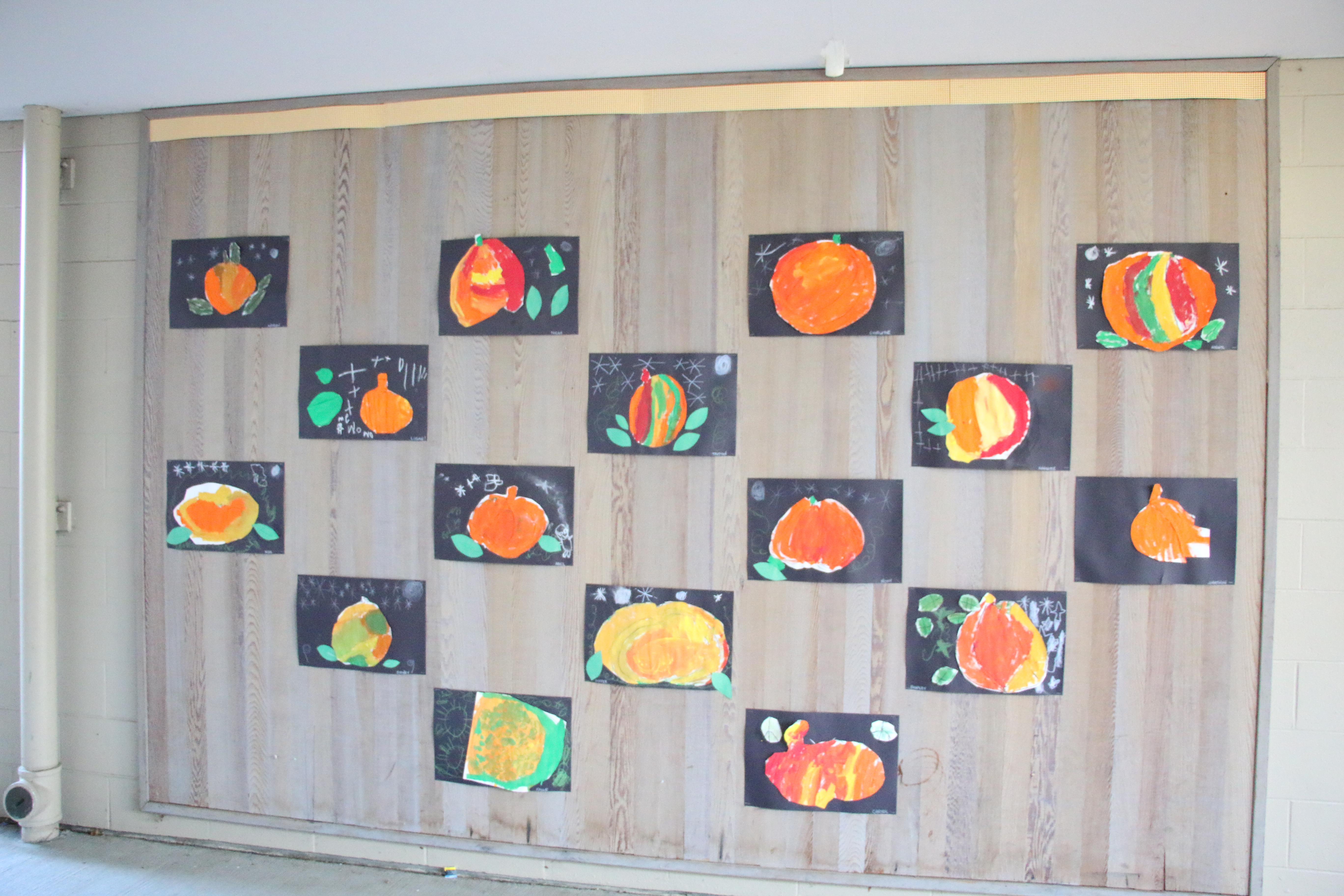 I can't wait to add a few more provocations to the pumpkin tables next week!