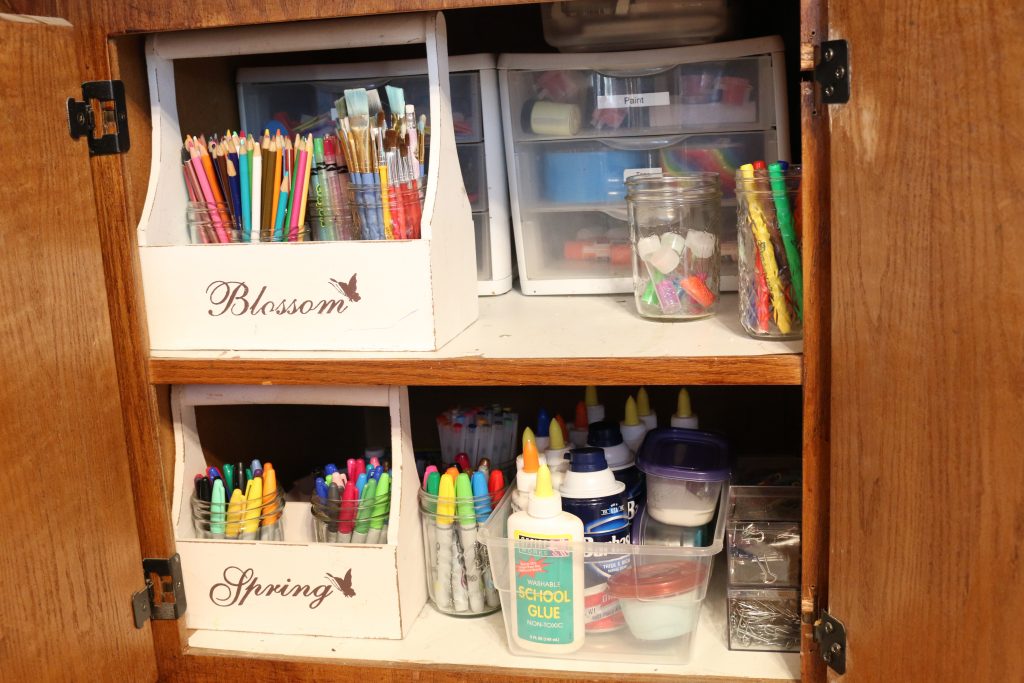 As you are getting started with writing this week, think about what you want the writing space to look like. When my kids were little, we used a cupboard to store art supplies.
I used pegboard to contain all of their papers, blank books, envelopes, cards, postcards, and sightwards.
Another idea is to put all of the materials in a rolling cart or in portable bins/baskets. Sometimes my kids would write on-the-go. We'd take our bins of pencils and markers outside on a sunny day and do our writing outside.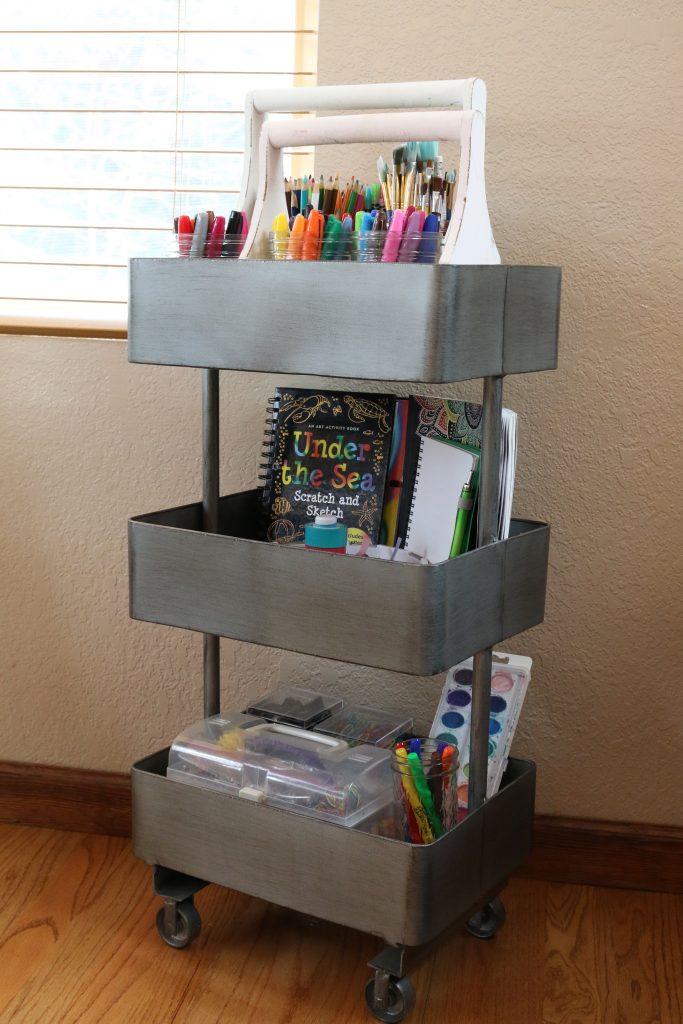 Please don't feel pressured to set up a fancy writing area. Early childhood literacy is my PASSION and making sure my kids always had materials for writing and art was very important to me. Your child's writing area could be as simple as a cardboard box that they decorate to store work in. Toilet paper rolls, glued together, make awesome pencil and marker holders. Use what you have at home and create a fun space to write and draw. Even though we are in strange times, right now, having a writing space in your house is something that will last your child all the way through high school. My kids would have their friends come to our house to work on group projects because they knew I had every material they would need for their class projects.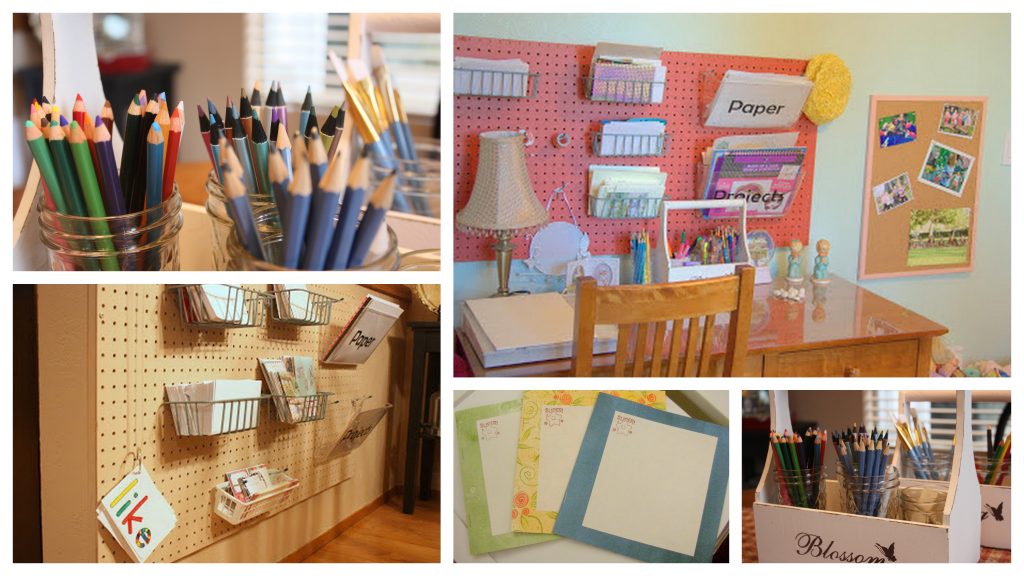 A blank piece of paper with a space for pictures and words will work just fine for writing. A few pieces stapled together will make a perfect book! If you would like some other options, here are a few you can print at home.
If you'd like to watch this week's writing lessons and find out what the assignments are, click here to take you to my YouTube channel.
Happy writing!